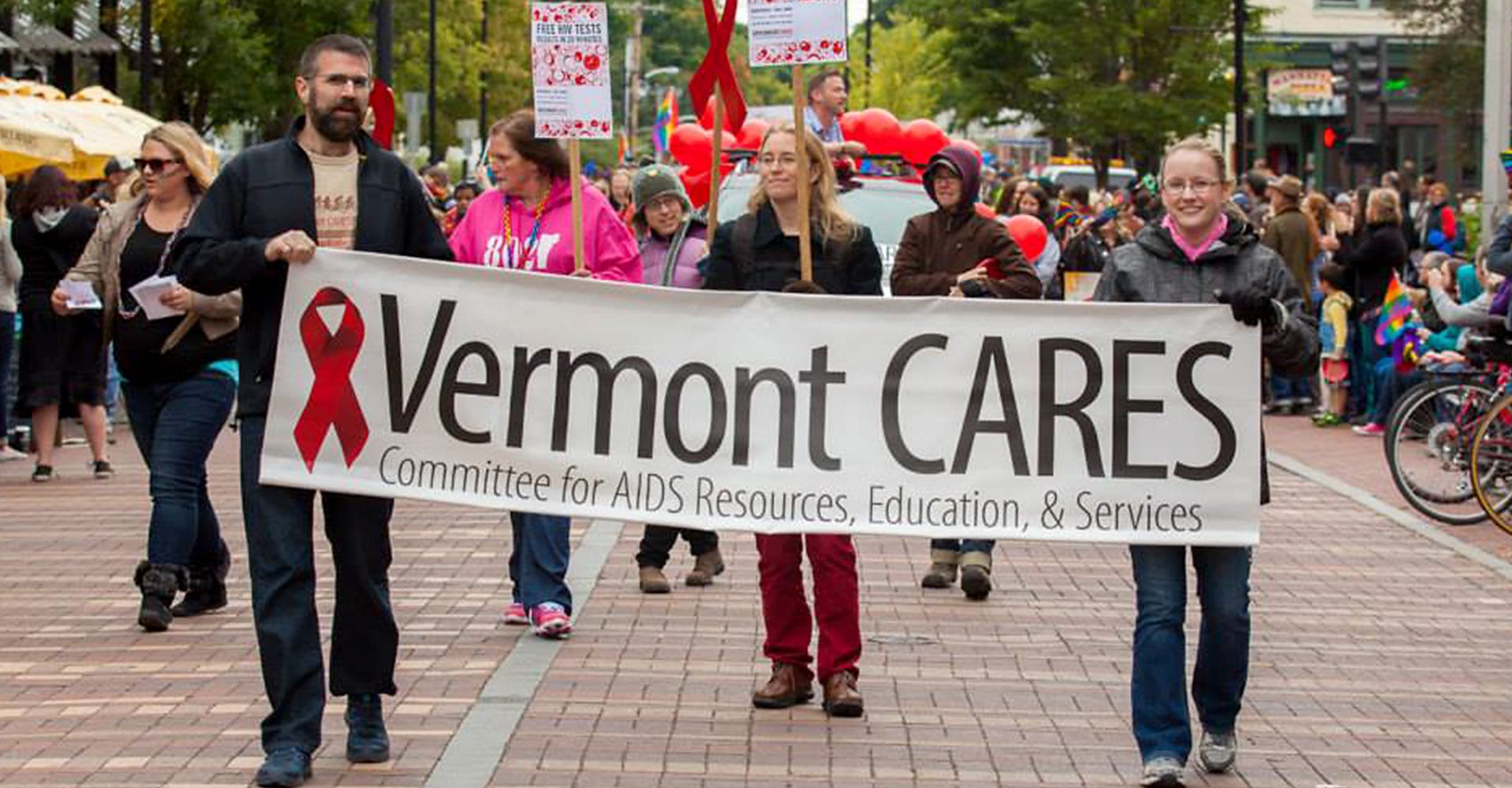 With offices in Burlington, Montpelier, Rutland and Saint Johnsbury, Vermont CARES is the largest and longest standing AIDS Service Organization in the state of Vermont.
Starting in 1986, the agency began providing services to the HIV positive community of Vermont. At this point in the epidemic there was much uncertainty about the future of the community and what could be done to help those diagnosed with HIV. Vermont CARES sought to assist clients in any way that would help them maintain their health and focus on treatment, a goal that continues today.
Vermont CARES currently provides case management services to over 120 Vermonters living with HIV. Our service area covers 12 of the 14 counties in the state. Client services include housing support and assistance, transportation assistance to and from HIV related appointments, medical advocacy, substance abuse support, referrals to specialized service providers in the community, and more.
In addition to direct services, Vermont CARES offered prevention services and education. In 2001 Vermont CARES began offering free, anonymous HIV testing. In 2005 the testing program began using OraQuick rapid tests, reducing the wait time for a result to just 20 minutes.
Vermont CARES' reputation for providing quality, comprehensive educational presentations to people of all ages and backgrounds is unsurpassed within the state. Our Speakers' Bureau, made up of clients willing to share their stories of living with HIV is perhaps the most effective way to educate the public and mitigate the stigma often associated with the virus. For more information on our education and outreach click here.
Vermont CARES is here to serve Vermonters as a local source of HIV services, information and testing. If you have any question regarding HIV or our services please contact us.