Flood Update, early January 2017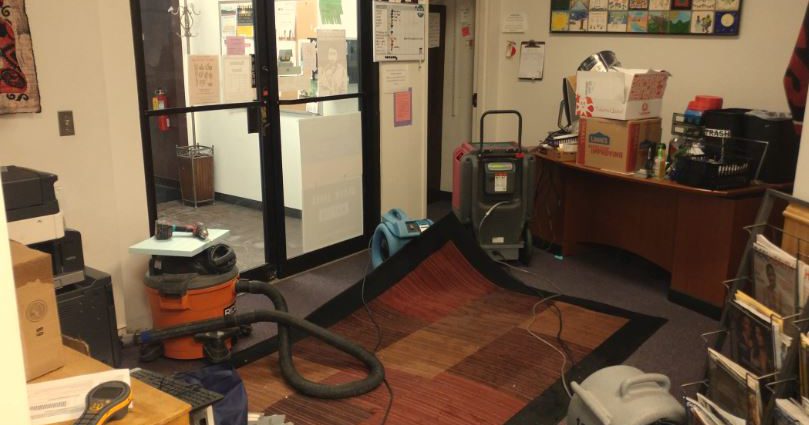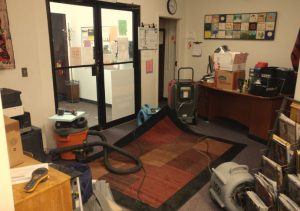 Around noon this past Sunday we got a call from our Burlington office's property manager, notifying us a pipe above and outside our office had burst and flooded our space overnight Saturday.
A couple of staffers were able to come in shortly thereafter, and we did what we could. Most of the affected spaces are cleared and are drying now. But with moisture remaining and huge noisy dehumidifiers working overtime, we will remain closed (working from offsite) for most of this week starting January 8th through at least the 11th.
On the positive side, it could have been a lot worse. It seems most of the water was in one side of our suites, and while it was standing puddles when we arrived at least it hadn't poured down from above – it mostly intruded from the side through walls.
I think we'll find that we are mostly okay, and that insurance will cover much of the infrastructure and technology costs, but this is a significant setback and cost regardless.
We know for certain that we're not the only ones affected by frigid temperatures in the last few weeks, and we remain far more concerned for those we serve who have been insufficiently housed in these times. We are also so appreciative of all the support, generosity, and encouragement we've received from the community of people that care about our work. So many thanks!