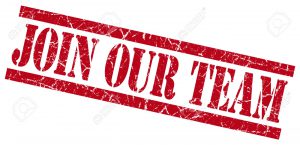 Vermont CARES Harm Reduction Case Manager  Positions Open- St. Johnsbury and Rutland Offices
Vermont CARES has openings in its Harm Reduction Program. Vermont CARES operates a multi-site, statewide syringe service program that provides sterile supplies, safer injection equipment, overdose prevention and education, HIV and HCV testing and case management. Job description is below, all applicants are encouraged to reach out to Theresa Vezina with a resume and cover letter if interested.
Vermont CARES: Harm Reduction Program
We are seeking candidates with leadership skills and a strong desire to work with Vermonters who are actively using substances, ensuring people who use drugs are safer and able to engage with support services. This statewide public health program is rooted in harm reduction; therefore, our ideal candidate must embody compassion, love, and acceptance for people who use drugs. This person will be a part of our wide-ranging Syringe Service Program, providing case management for HCV positive individuals. Assisting with essential needs, safer use supplies, overdose prevention and medical needs. This person will be working directly with clients on a daily basis. Job also includes data entry and reporting on a regular basis. Candidate must be organized and able to work as part of a diverse team. Public-facing engagements in the community are often a part of this job through our extensive education initiatives and ongoing need to increase awareness. A solid understanding of harm reduction and the ability to convey that will be essential.
If you are passionate about improving the lives of Vermonters affected by substance use and are a harm reductionist at heart, working with Vermont CARES in our Harm Reduction Program is the place for you.  Transportation is necessary, as this role requires extensive travel. You will be asked to drive our mobile van units as needed.  Salary range $29,000.00 to $32,000.00 commensurate with experience.
Generous benefits (health, vision, PTO). Send cover letter and resume to Theresa Vezina, Associate Director, Vermont CARES by email to theresa@vtcares.org. Resumes must be received by 12 noon on Feb. 14th, 2020.
Position Open until filled; HIV+ individuals, people with lived experience and people of color strongly encouraged to apply.