Walk In Locations & Hours
Saint Johnsbury, VT
1091 Hospital Drive, St. J
Every Thursday 11am to 2pm
802-748-6802
Rutland, VT
The Howe Center, 1 Scale Ave
Building 18, Suite 103, 1st Floor
Every Wednesday 9am to 3pm
802-775-5884
Barre, VT
Hosted by the People's Health and Wellness Center
553 North Main Street
Every Monday 1pm to 3pm
802-371-6222
Mobile by Appt. Only
We serve as many towns as we are able in Washington, Franklin, Grand Isle, Addison, Orleans, Lamoille, Essex, Rutland & Caledonia counties.
802-345-4601
How It Works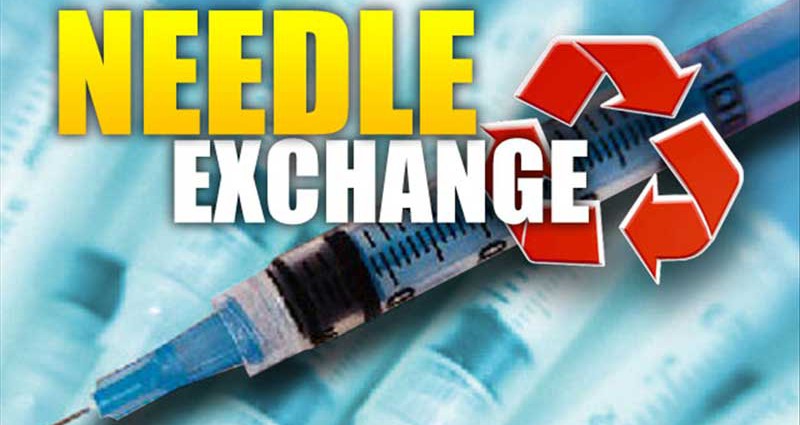 Become a member. It's free and completely anonymous.
Complete a short intake with an outreach worker.
Bring your used syringes with you, if you've been storing them.
Receive a start-up kit of up to 100 new syringes & works bags with cottons, cookers, preps,   sterile water and ties.
After initial visit, you will receive a clean syringe for every used one you return, if feasible. We strive to get back 100% of what we give out.
Give us a call when you are ready to schedule a time to meet for your next exchange. When you call have your member ID handy and let the worker know how many you'll be exchanging.
Return used syringes in the hard container that we will provide. Please remove all trash from containers!!
Available Services
Clean needles & safe injection supplies
Pre-arranged mobile exchanges in select areas of Vermont
On-site walk in hours in Rutland, St. Johnsbury and Barre
Free disposal
Overdose prevention education
Overdose reversal kits (Narcan)
Treatment option counseling
Referrals to treatment
Free immunization clinics (currently in Rutland only)
Free & anonymous HIV & HCV Testing
Assistance with HCV treatment questions and referrals
Free condoms and other safer sex supplies
PrEP counseling and referrals (PrEP is medication that can greatly reduce HIV risk)
Personal care items