Our Harm Reduction Program encompasses our Syringe Service Program, HIV/HCV testing, safer sex supplies and educational workshops.
Harm Reduction simply means that we are helping people to reduce the potential harms that can be associated with licit and illicit drug use and sexual activity. We are enabling people to live safer, longer, healthier lives by preventing HIV infection, overdose deaths, viral hepatitis and helping people get connected to treatment.  Our programs aim to educate, engage and bring evidence-based interventions to those who seek our services through compassionate care and guidance. 
Syringe Service Program 
We have brick and mortar locations in Saint Johnsbury, Rutland and Barre. Our mobile van visits smaller towns like Newport, Morrisville, Wells River, Middlebury and we are adding more everyday.
We have a variety of hours available, ranging from drop in hours with no appointment necessary to scheduled appointments and locations that make it easy for folks to meet us.
To see a detailed list scroll down.
HIV and Hep C Testing
Vermont CARES offers free HIV & HEP C testing at all of our sites and in our mobile van. We use a rapid-result finger stick test, made by OraSure, that produces initial results in 20 minutes. These tests are accurate, fast, and free of charge. During a session a counselor will discuss risks and ways to stay safe. We offer appropriate referrals to health and social services as needed. Getting tested is the only way to know your status. It is one of the best forms of prevention. 
Overdose Preventio

n

Through our Syringe Service Program we provide the life saving medication, naloxone, also known as Narcan. This safe and easy to use nasal spray can reverse an opioid overdose in minutes.

We provide educational workshops, videos and in person demonstration.

Fentanyl test strips are available at all of our sites. Research has show that this cost effective intervention can save lives. To see the John Hopkins study click here.
Wound Care Support
Our current project incorporates both conventional and herbal strategies for wound care. We have two herbal preparations for antimicrobial support and abscess care. The herbal preparations are designed to be preventative.
We have information about safer injection strategies, vein health, proper wound cleaning, and give referrals to other services or health care practitioners. 
Syringe Service Program Hours and Locations
Saint Johnsbury, VT
1091 Hospital Drive, St. J
Drop In Hours: Thursday's 11am to 2pm.
Monday thru Friday just call first to make sure we are available, 9am to 4pm.
802-748-9061 or 802-748-6802
Rutland, VT
1 Scale Ave, Rutland VT
Building 18, Suite 103, 1st Floor
Behind the Howe Center
Drop in hours: Wednesday's 9am to 3pm
802-775-5884
Barre, VT 
Located at People's Health and Wellness Clinic
553 North Main Street
Drop in hours: Monday's 1pm to 3pm
802-345-4601 ext. 4 or 802-371-6222
Drop by any one of our offices, our mobile van or give us a call. Our services are free and anonymous. All are welcome. We are here to help you take a step towards being healthier.
802-345-4601 
Mobile Van
Serving Franklin, Grand Isle, Addison, Orleans, Lamoille, Essex, Rutland, Caledonia, Orange & Washington counties.
Call for information and to make an appointment. 802-345-4601 ext. 4
Regular Hours for Mobile Services
Saint Albans: Fridays 1:00 pm – 3:00 pm (call to schedule appointment)
Phone: 802-309-7288
Newport: Second Wednesday of every month, United Church of Newport.
10:00 am – 12:00 pm (no appointment needed)
Phone: 802-345-4601, ext. 4
Wells River: Second Wednesday of every month, 1pm – 2pm (call to schedule an appt.)
Phone: 802-345-4601, ext. 4
Morristown: First Monday of every month, North Central VT Recovery Center.
10:00 am – 12:00 pm (no appointment needed)
Phone: 802-345-4601 ext. 4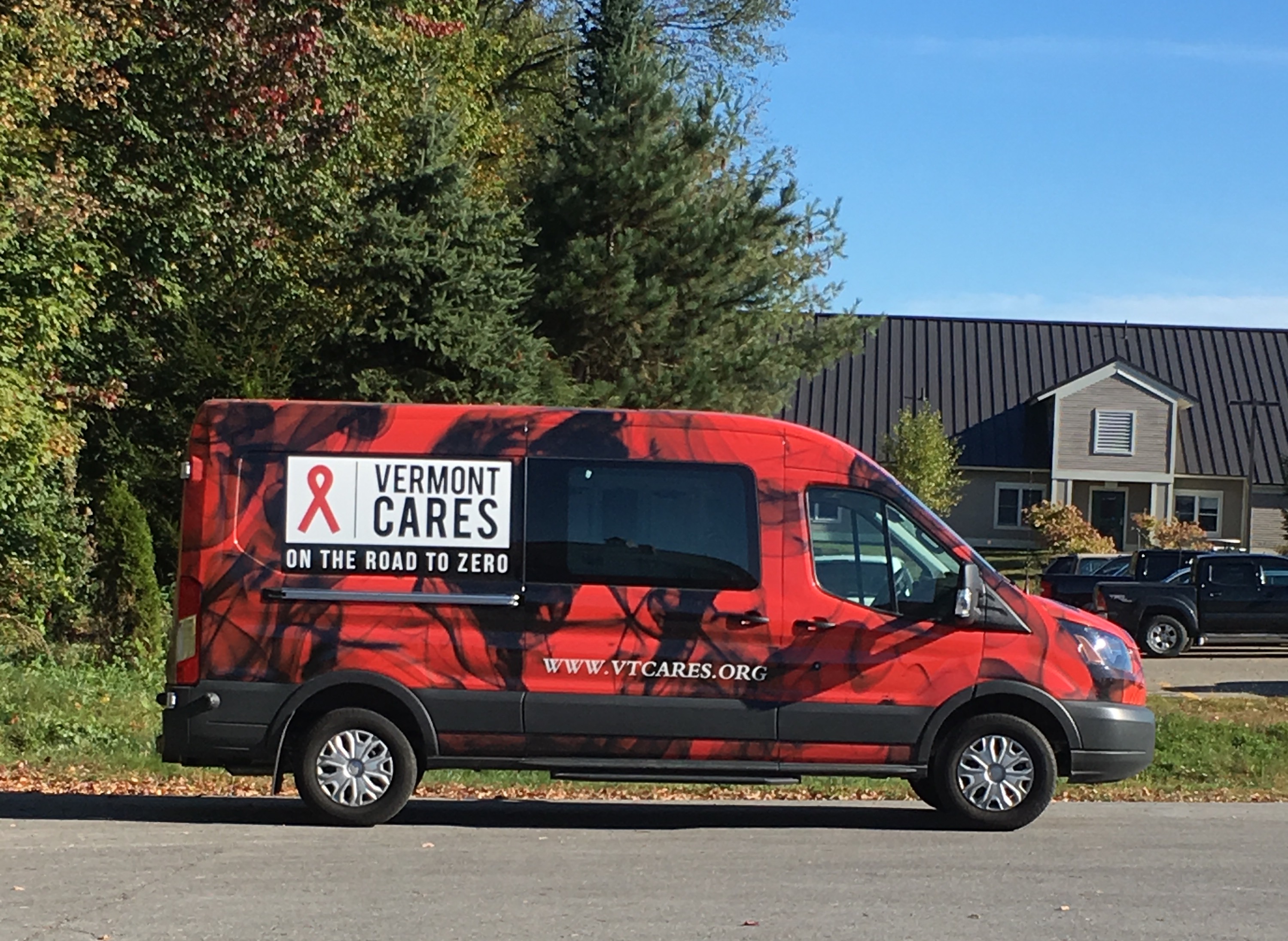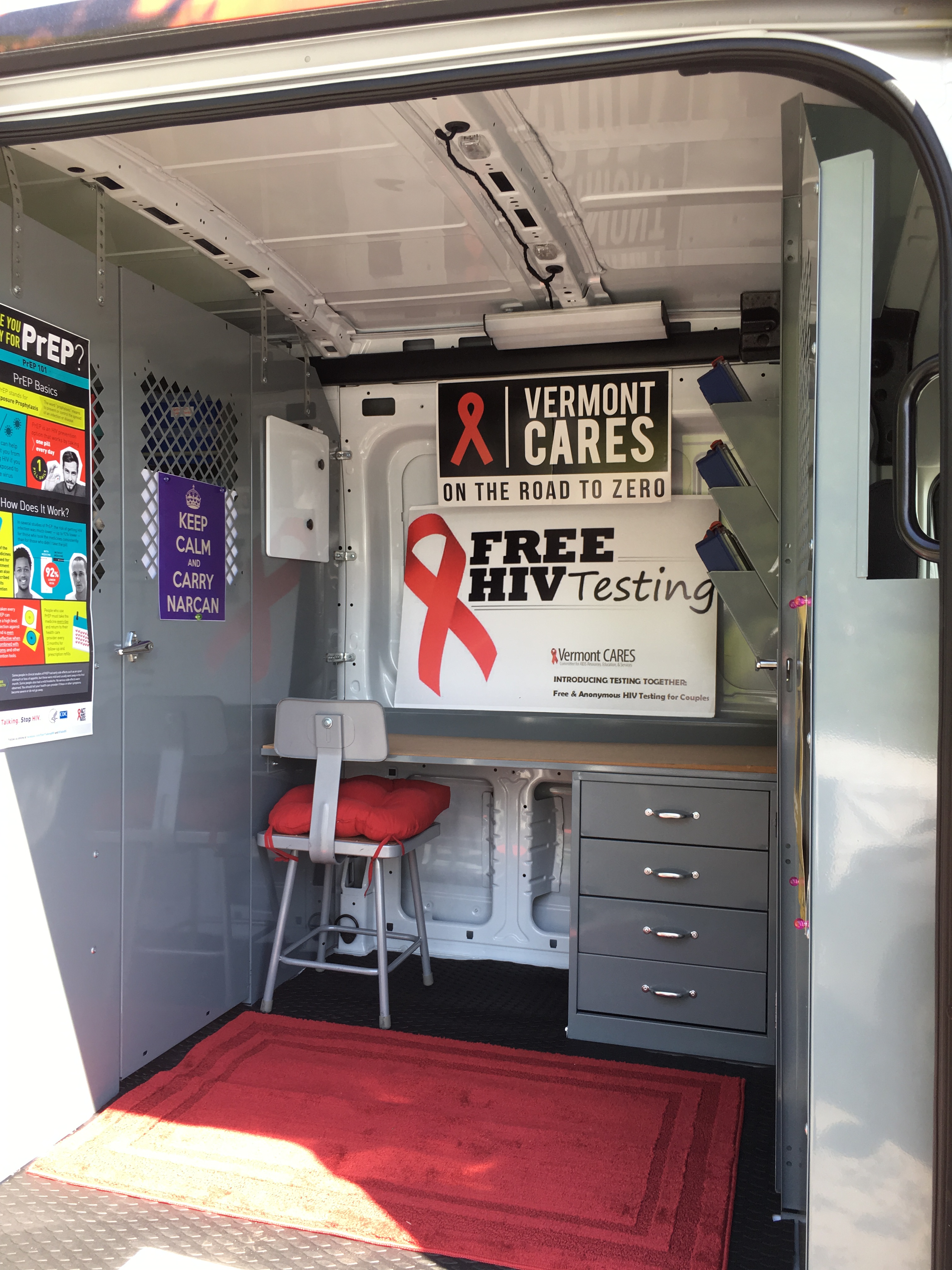 How It Works
Become a member. It's free and completely anonymous.
Complete a short intake with an outreach worker.
Bring your used syringes with you, if you've been storing them.
Recieve an initial start up kit with all the supplies you need to safely inject.
After initial visit come back in anytime to reconnect with us.
We will walk you through the process when we meet with you.
We will work with you to determine if you need other harm reduction supplies.
We will help you to access other services if needed, such as Narcan, Fentnayl test strips, HIV & HCV testing, referrals to treatment and more through our case management services.
We have drop in hours, no appointment needed.
We also offer appointments and mobile services,  just give us a call.