Recruiting for clinical trials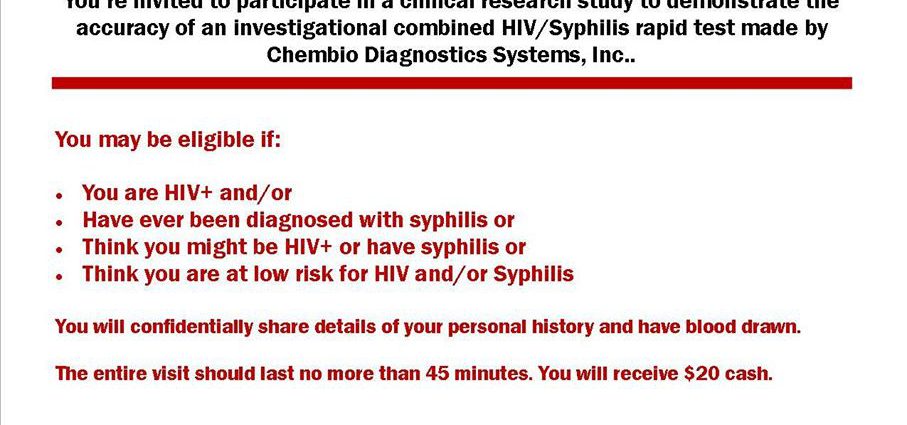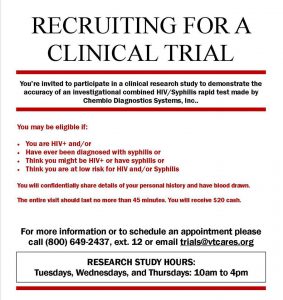 You are invited to participate in a clinical research study to demonstrate de accuracy of an investigational combined HIV/Syphilis rapid test by Chembio Diagnostics System, Inc.
You will confidentially share details of your personal history and have a blood drawn.
The entire visit should last no more than 45 minutes.
You will receive $ 20.00 cash.
Call 1.800. 649.2437 to make an appointment or e-mail Christian@vtcares.org