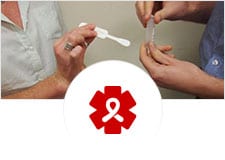 Free HIV Testing
Vermont CARES offers Rapid HIV testing! The test is confidential and uses a quick finger prick. The Rapid HIV test gives accurate results in 20 minutes and is absolutely free.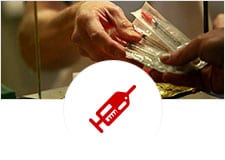 Syringe Service Program
As part of CARES' on-going commitment to harm reduction, HIV/HCV prevention & overdose prevention we support for people engaged in substance use looking to stay safe through free, anonymous services around the State.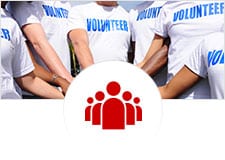 Volunteer Opportunities
Vermont CARES depends on volunteers to support many of the programmatic, fundraising, and administrative functions of our work. We value your contribution to our communities and hope to work together.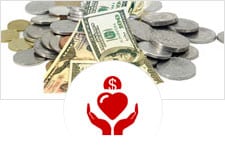 Support Us
Another way to support Vermont CARES is to make a donation online. It's secure and easy. Just click the donate button. 
Your contribution affects the lives of many Vermonters living with HIV or at risk of HIV. 
We are hiring! Join our team today!
We are seeking an experiened bookkeeper who has extensive knowledge with QuickBooks and MS 365.
She/he/they will be able to work both cooperatively with the Executive Director, staff, vendors and partners, as well as independently.  The general ledger and client assistance account will be maintained and reconciled monthly with the highest of integrity, and income and expenses will be entered into the proper grants continuously. Experience with non-profit accounting is preferred but not absolutely necessary.  
Position Responsibilities:  
Assist with payroll process, in coordination with the Executive Director

 

Allocate wages, benefits, and indirect expenses to the proper grants on a monthly basis

 

Process Accounts Payable in coordination with the Executive Director

 

Process client assistance checks in cooridination with staff, Director of Operations & Executive Director

 

Make bank deposits and process mail

 

Reconcile income and expenses on all grants monthly/quarterly

 

Reconcile bank accounts and all key balance sheet accounts on a monthly basis

 

While reconciling Accounts Receivable, coordinate contact with overdue accounts with the Executive Director

 

Assist Executive Director with Financial Reports for Board Meetings

 

Assist Executive Director with Financial Reports for Auditors during the annual audit

 

Complete 1099 & 1096 reports annually

 

Support Executive Director's request for all ad-hoc financial reports and other administrative functions.

 
 Core Qualifications: 
Extensive experience with QuickBooks, Excel & MS365.
Ability to maintain confidentiality when handling sensitive information

 

High level of organization and attention to detail

 

Ability to communicate respectfully and timely with high integrity

 
Position Title: Bookkeeper 
Supervisor: Executive Director 
Employee Status: Year-round; Part-time 15-20 Hours/Week 
Start Date: ASAP 
Pay range: $20-$25/Hour 
Benefits: Health, dental, vision (optional) and paid time off  
Please send letter of interest and resume to theresa@vtcares.org
Position open until filled. 
We believe that diversity in experiences, perspectives, knowledge, and ideas fuels creativity, broadens knowledge, and helps drive success. We are proud to be an equal opportunity employer and strive to treat all employees with respect, dignity, and sensitivity. We welcome all qualified applicants regardless of criminal justice history, race, color, national origin, ethnicity, religion, sex, pregnancy, sexual orientation, gender, gender expression or identity, age, disability, veteran status, marital status, or any other legally protected class. We encourage those with lived experience with drug use to apply.