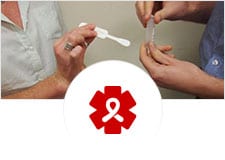 Free HIV Testing
Vermont CARES offers Rapid HIV testing! The test is confidential and uses a quick finger prick. The Rapid HIV test gives accurate results in 20 minutes and is absolutely free.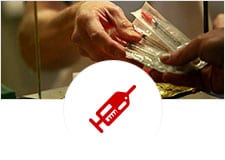 Syringe Service Program
As part of CARES' on-going commitment to harm reduction, HIV/HCV prevention & overdose prevention we support for people engaged in substance use looking to stay safe through free, anonymous services around the State.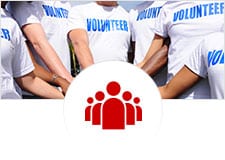 Volunteer Opportunities
Vermont CARES depends on volunteers to support many of the programmatic, fundraising, and administrative functions of our work. We value your contribution to our communities and hope to work together.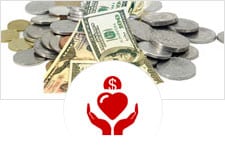 Support Us
Another way to support Vermont CARES is to make a donation online. It's secure and easy. Just click the donate button. 
Your contribution affects the lives of many Vermonters living with HIV or at risk of HIV. 
We are hiring!
Job Type: Full-time 
Benefits: Health, dental, vision, generous CTO, mileage reimbursement. 
Vermont CARES is a non-profit organization that provides harm reduction services to people living with or affected by HIV/AIDS, Hepatitis C, and drug use. 
 We are committed to providing high quality, compassionate, community-based care to people who use drugs, people affected by HIV and Hep C and other potential drug-related harms. We are passionate about providing non- judgmental services, through our syringe service program, overdose prevention and education, HIV support and prevention, and case management.  
 We are seeking mission driven leader, looking for a rewarding career working with people from diverse, marginalized populations at risk of HIV/HCV, overdose death and social injustice. This statewide public health program is rooted in the principles of harm reduction; therefore, our ideal candidate must embody compassion, respect and acceptance for people who are using drugs.  
Director of Harm Reduction Services and Education
Starting pay range: 62K-65k Full time, Exempt
The Director of Harm Reduction works collaboratively with program manager, staff, and senior leadership to provide quality grant management, contracting, regulatory compliance, and program reporting for the Syringe Service Program, Harm Reduction Education & Training Program, Peer to Peer Program and HIV/Hep C Testing Program. This is a dynamic, multi-faceted role designed for someone who can juggle many projects simultaneously and easily move between programmatic needs and agency needs. 
Key Responsibilities  
Operation of pre and post award grant administration in collaboration with senior leadership.

 

Monitor all harm reduction program contracts for compliance and assistance with grant-seeking and proposal development.

 

Programmatic oversight for all harm reduction services and education programs, including submission of grant reports, monitoring of monthly program/projected service deliverables, monitoring quality of data entry and reporting in collaboration with program managers. 

 

Develop and maintain systems and quality improvement initiatives to assess and improve program goals, programmatic performance, and efficiency.

 

Manage mobile app maintenance, utilization and promotion.

 

Provide accurate analysis of program-related contracts and budgets with an eye on sustainability.  

 

Work with the Executive Director and finance to manage invoicing. 

 

Ensure that the expectations of funders, constituents, participants, and community stakeholders are met.

 

Ensure fidelity of implementation of all programs, using data and on-going feedback to inform and revise programs initiatives in collaboration with program managers.

 

Identify service gaps and design effective viable programs.

 

Provide regular and consistent supervision, evaluation, professional development, and oversight of program managers. 

 

Support recruitment, hiring and onboarding of agency staff as appropriate.

 

Attending statewide community meetings such as the Decriminalize VT Coalition, VT Overdose Prevention Network, Comm Stat, and more as needed.

 

A member of the leadership team, active participation in regular meetings and leadership activities such as Strategic Planning, communications, and development. 

 

Represent the agency and the program at community events as requested through tabling and other public facing engagements.

 

Any other duties as assigned by the Executive Director. 

 

Reports to the Executive Director.

 
Required Qualifications: 
Experience working in Harm Reduction programming, specifically Syringe Service Programs.

 

Supervisory and team building experience.

 

Grant writing and management experience.

 

Knowledge of priority populations at risk for HIV infection.

 

Experience working with people who use drugs.

 

Deep understanding of harm reduction theory and practice.

 

Ability to work independently and as part of a team, with strong organizational and time management skills. 

 

Excellent verbal and written communication and interpersonal skills.

 

Experience and comfort with technology, MS 365, and ability to learn new platforms and technology with ease.

 

Experience and comfort working with funders, vendors, and constituents. 

 

Marketing and communications experience a plus.

 

Lived or living experience preferred.

 

Valid driver's license and access to reliable transportation.

 
To Apply: Please submit a letter of interest and resume to Theresa Vezina at theresa@vtcares.org  
In your letter, please describe your experience working in harm reduction or related fields and your interest in this position. Applications will be reviewed on a rolling basis until the position is filled.  
We are proud to be an equal opportunity employer and strive to treat all employees with respect, dignity, and sensitivity. We welcome all qualified applicants regardless of, race, color, national origin, ethnicity, religion, sex, criminal justice history, pregnancy, sexual orientation, gender, gender expression or identity, age, disability, veteran status, marital status, or any other legally protected class. We encourage those with lived experience with drug use to apply.