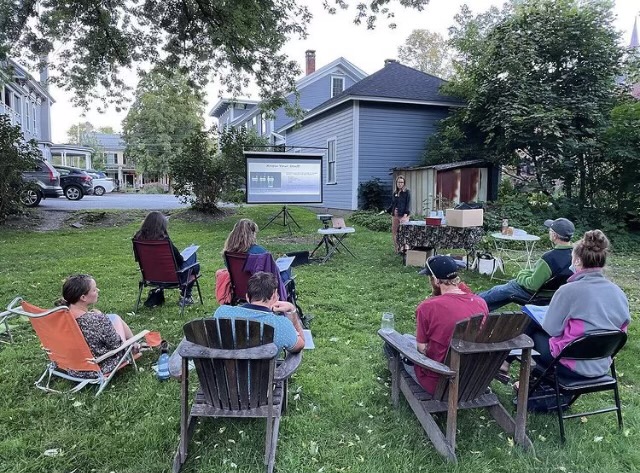 Possible Vermont CARES presentations
Group presentations
Informative, dynamic, and fun presentations are available to schools, businesses, and community groups upon request. Educators are trained staff members who are highly skilled in effective group facilitation and various learning styles. Presentations are tailored to the needs of a specific group and can cover a wide variety of topics related to HIV/AIDS, risk reduction, harm reduction and overdose prevention. Or a hybrid training.  For more information about a presentation for your group, click the links above or contact our staff using the contact us form below.
We can table at your next event
Let's talk about sex and drugs! Raising awareness is an important first step for many of us. By tabling at local businesses, schools, and special events, we can engage with our neighbors and share with them the vital role of Vermont CARES in both supporting those living with HIV and HCV and people who use drugs. We have a variety of supplies we bring to these events, such as: safer sex barriers, naloxone (Narcan), fentanyl test kits, educational materials and more.